Support freedom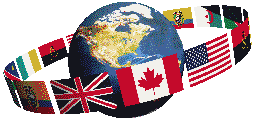 Hello and Welcome to the "Official" Homepage for
The Charlie Michael DX Group
based in Nova Scotia, Canada!
The CM group is an organized group of 11 meter and Amateur Radio Operators who enjoy the hobby of DX (distant station) communications on the 11 meter band.The 11 meter band, which runs from 26.000.0 MHz thru 27.995.0 MHz, is also called the "free-band."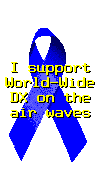 Most of our group's members prefer to operate in the mode called SSB, LSB for the most part, but we also do use USB from time to time! After all, SSB is the best phone (voice) mode for long distance communications! How long you ask, how about World-Wide!! This hobby or activity is called "free-banding" That's what this site is all about!
"Have you been looking for info pertaining to the 11 meter radio hobby? If so, this is a great place to start! If you can't find it on this site, it probably isn't on the net!"
Inside this site you will find all the materials you'll need to "work" the 11 meter Radio Band. This includes a current International Pre-fix List, SSB "Q" codes list, a complete IOTA list, the Charlie Michael DX Group's history and membership page, and CMDX, our forum, plus a whole lot more!
Both young and old alike can learn about this great hobby on this site!
This site was last updated:
August 9th ,2004
at 5:12PM ADT
If you are experiencing any difficulties with this site, or would like a link to or from this site, please e-mail the Webmaster! Thanks in advance! Good luck in the DXin'! 73

Ready to go?
If you've been here before, or know what your looking for, please feel free to click away on the sidebar to the left. Or click below to go to the Main Index!

This site is dedicated to all those SSB Operators we've reached over the years, who have made our hobby so enjoyable to all of us today! So please, come on in and have a look around!
You are the
visitor to this site since November 10th, 1998!
---

---